I'm biking east along I-80 and today I'm crossing the Missouri river. Leaving Nebraska behind and entering Iowa, two states that I have never been to. It took me 35 days to cross Nebraska, which was 735km. Crossing Iowa will be "just" 495km so that should be a little easier,
I didn't think much of Omaha until this trip, but now that I've made a few stops along I-80 and learned about the history of the American west settlement a bit, I can appreciate that this must have been a big city in the late 19th century. This is where two rivers meet. Union Pacific Railroad company is headquartered here. That means this city was a hub of transportation, like modern Singapore.
| | | | |
| --- | --- | --- | --- |
| ![Omaha Union Station Great Hall | Public & Historical | Buildings & Architecture | Pixoto](http://lh3.googleusercontent.com/uf8-d072NAEkwx0dx01M7B2C1l6080HBtWTGqh7dAWXjKZKiT70bCS80kHzg19lG4-fDzFrYVfxr-n-dmIWZVrA=s900) |
The picture above is Omaha union station, now converted into a history museum. I found out that they have the photo archive collection online where I can see pictures of Omaha from those times.
Through that photo archive, I learned that Omaha had a huge livestock yard and a meat packing plant. It reminded me of Upton Sinclair's gruesome book "The Jungle". I'd imagine the situation here must have been similar. It also made me wonder where meat processing is done today. Do these huge stockyards still exist somewhere. They don't seem to be located in cities anymore. What changed?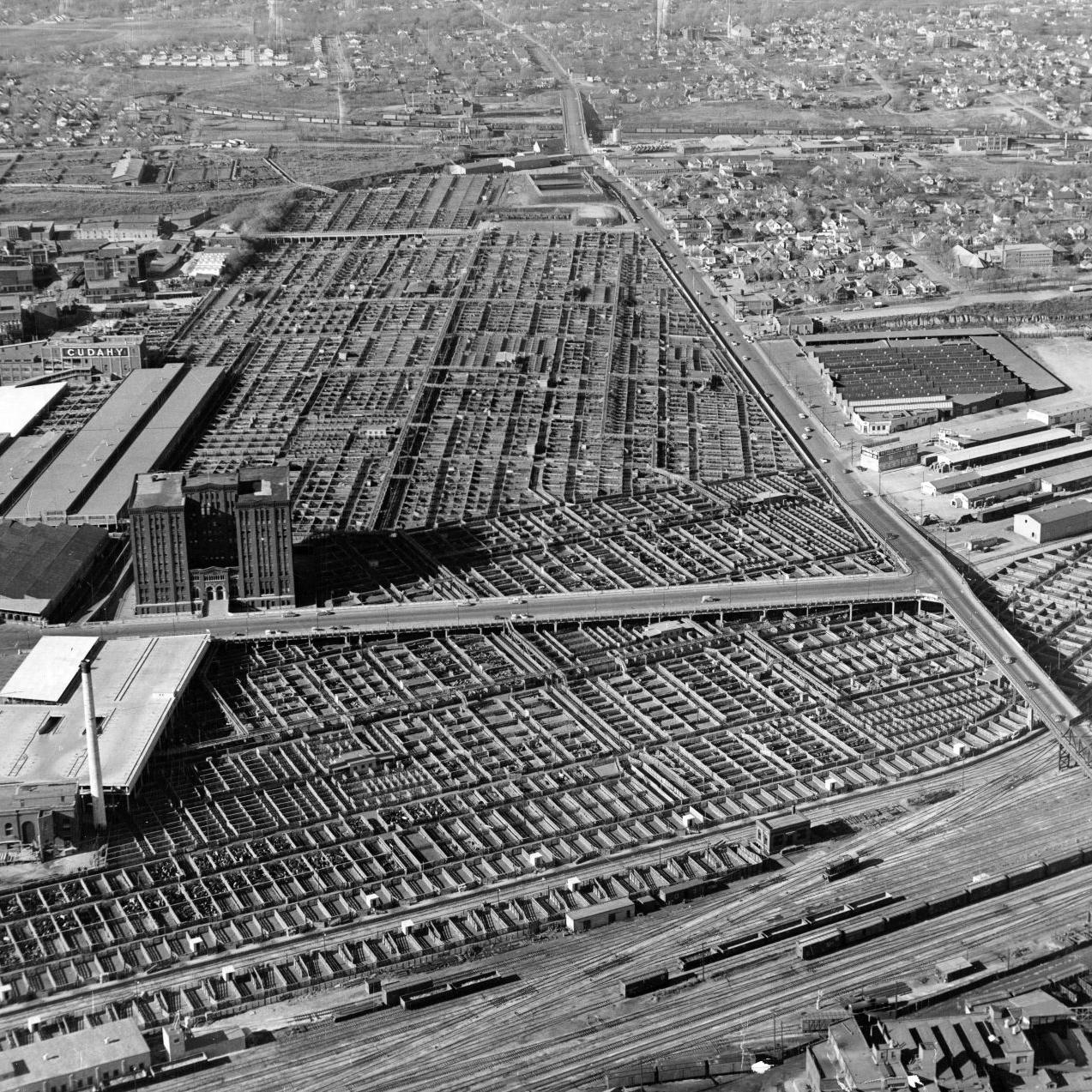 Finally, on a lighter note, while looking at the map, I found one city west of the Missouri river that belongs to Iowa. This is quite strange because the river is the state boundary between two states. How come? Did the two states fight a war and this was the territory Iowa had won? 🙂
It turns out that the river used to flow differently and this land was on the eastern side of the river until 1877. That was when a flood happened and changed the flow of the river, leaving this land now on the western side. Aha!
Further, it turns out that the two states did fight a war, not just once but twice, as late as 1972! Granted, not a physical one but a legal one, arguing which state should own this land. In both cases, Nebraska lost and Iowa kept its territory.
Next stop, Des Moines, Iowa. 214km.